FEMA Flood Mitigation Assistance Grant Program How to Apply
1. Who is eligible to receive FMA funding?
Eligible subapplicants:
are political subdivisions that are in good standing with the NFIP,
have a FEMA approved and locally adopted Hazard Mitigation Plan by the application deadline (for project, advance assistance, and technical assistance subapplications), and;
include only structures that have active NFIP flood insurance policies, and which must maintain such coverage through completion of the mitigation activity and for the life of the structure. Please submit the required "Request for NFIP Policy Holder PII" form to determine if your project will qualify for FMA funding.
---
2. What activities are eligible under the FMA Grant Program?
The FMA grant program funds two main categories of activities: planning and project grants.
FMA Planning Grants also known as Capability and Capacity Building (C&CB):
Planning funds can be used to:
develop or update the Flood Hazard component of a community's Multi-Hazard Mitigation Plan (limited to $25,000 in federal funding per subapplicant).
project scoping/planning grants to develop future localized flood risk reduction projects and/or individual flood mitigation projects (limited to $900,000 in federal funding per subapplication).
Additional C&CB activities which could include, but limited to, partnership development, enhancing local floodplain management, severe repetitive loss/repetitive loss strategy plan development; or other eligible C&CB activities under Title 42 United States Code 4104 c(c)(3)(G), (limited to $300,000 in federal funding per subapplication).
FMA Project Grants:
To implement cost effective measures that reduce or eliminate the long-term risk of flood damage to buildings insured under the NFIP. Project grants can be used for but are not limited to:
acquisition and demolition or relocation of structures,
structure elevation,
mitigation reconstruction,
localized flood risk reduction (drainage and stormwater) projects (limited to $50,000,000 in federal funding per subapplication,
dry flood-proofing of non-residential properties and historic residential properties,
structural retrofitting of existing buildings,
non-structural retrofitting of existing buildings and facilities,
infrastructure retrofit, and
soil stabilization.
Flood Mitigation Assistance grant program does allow for phased projects (Phase I and Phase II) for complex drainage projects. Phase 1 funding is to develop a complete body of technical data which may include analysis and design, conduct applicable engineering studies, prepare a Benefit-Cost Analysis.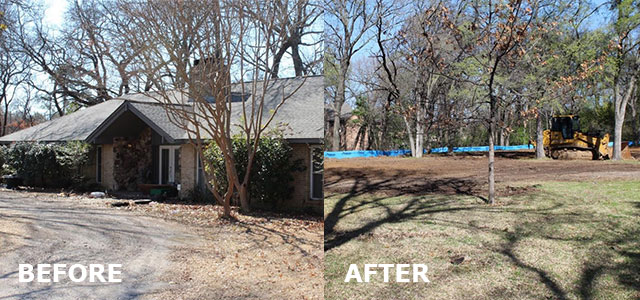 ---
3. What are the requirements under the FMA Grant Program?
A project must, at a minimum, be:
cost effective and beneficial to the National Flood Insurance Fund. The Benefit Cost Ratio must yield 1.0 or greater
technically feasible; and
physically located in a participating NFIP community or it must reduce future flood damages in an NFIP community.
A project must also conform with:
the minimum standards of the NFIP Floodplain Management Regulations;
the applicant's Multi-Hazard Mitigation Plan; and
all applicable laws and regulations, such as Federal and State environmental standards or local building codes.
Multi-Hazard Mitigation Plan
An approved Multi-Hazard Mitigation Plan (Mitigation Plan), whether single or multi-jurisdictional, is an eligibility requirement of a community in order to apply for an FMA project grant.
The Mitigation Plan is submitted to FEMA for approval through the Texas Division of Emergency Management (TDEM). The Mitigation Plan must assess flood risk and identify technically feasible and cost-effective options to reduce that risk. The Mitigation Plan must describe the planning process and public involvement during the planning process in developing the Mitigation Plan and must provide proper documentation of its formal adoption by the jurisdiction.
Questions about the FMA program and the application process should be directed to FMA Grants Team
Subapplication Development
Preparation for a subapplication may call for extensive collaboration between homeowners, occupants, and community officials in gathering the required documentation. Required documents are project specific. Lists of the items required for the three most common types pf project subapplications are:
FY 2022 Requirements
---
4. What are the cost share requirements?
When developing FMA applications, identifying the local cost share source is important. A potentially eligible project may not be possible if the cost share requirement cannot be met by the community.
| FMA Program | Federal / Local Cost Share |
| --- | --- |
| If the project mitigates a property not identified as Repetitive Loss (RL) or a Severe Repetitive Loss (SRL) or is a drainage or C&CB subgrant. | 75/25 |
| If the project is a drainage or C&CB subgrant that impact properties with NFIP insurance that are located within a census tract with a Centers for Disease Control and Prevention (CDC) Social Vulnerability Index (SVI) score of 0.5001 or greater. | 90/10 |
| If the project mitigates an RL property | 90/10 |
| If the project mitigates an SRL property | 100/0 |
Local cost share for an FMA program may come from a variety of places:
Some sub applicants provide part or all the local matching funds. These funds can come from general or special appropriations such as a stormwater management fund, or other local funding program.
It may be passed down to the property owners, who may be able to use their increased Cost of Compliance (ICC) coverage from a flood insurance policy
Donated resources and services may be applied to the matching funds.
Depending on the source of the local match, a Duplication of Benefits (DOB) analysis might be required.
RL and SRL Defined:
Severe Repeatitive Loss Properties
A severe repetitive loss property is a structure that is covered under a contract for flood insurance made available under the National Flood Insurance Program and
has incurred flood-related damage for which four or more separate claim payments have been made under flood insurance coverage with the amount of each such claim (including building and contents) exceeding $5,000, and with the cumulative amount of such claims payments exceeding $20,000; or
for which at least two separate claim payments (building payments only) have been made under such coverage, with the cumulative amount of such claims exceeding the market value of the insured structure.
Repeatitive Loss Properties
A repetitive loss property is a structure covered by a contract for flood insurance available under the National Flood Insurance Program that
has incurred flood-related damage on two occasions, in which the cost of the repair, on average, equaled or exceeded 25 percent of the market value of the structure at the time of each flood event; and
at the time of the second incidence of flood-related damage, the contract for flood insurance contains increased cost of compliance coverage.
---
5. How does the application process work?
All applications are submitted through FEMA's FEMA GO application system to the TWDB for consideration. TWDB will review subapplications for compliance with grant requirements and provide technical assistance, as needed. All administrative complete subapplications will be added to the TWDB application and submitted to FEMA for consideration. FEMA chooses the subapplications (nationwide) to fund based on specific criteria including the eligibility of the proposed project for program funds that year, the cost-effectiveness of the proposed project, and the most effective use of grant funds. Projects and plans that offer the best savings to the NFIP over time will be the most successful.
More specific information on the details of the FMA funding cycle can be found in FEMA's FMA Notice of Funding Opportunity (NOFO). NOFOs are published for each grant cycle, approximately 60 days before the application start date. The FMA NOFO may also be found on grants.gov. More detailed and technical information on the FMA grant program is in the new Hazard Mitigation Assistance Guidance.
To apply for FY 2023 FMA funding, applicants must adhere to the following application deadlines:
October 16, 2023: FY 2023 FMA Application Cycle opens.
January 8, 2024: All subapplications are due to the TWDB for review via FEMA GO.
February 26, 2024: TWDB submits the FY 2023 FMA application via FEMA GO.
---
6. How do I get access to FEMA GO?
Eligible subapplicants must apply for funding using the new grants management system: FEMA GO. Subapplicants must register in FEMA GO prior to applying. To get registered in FEMA GO please contact FMA Grants Team.
---
7. Where can I get more information?
For more information about program requirements, project eligibility and funding please visit Flood Mitigation Assistance (FMA) Grant. Additionally, please feel free to reach out to our FMA Grants Team.
---
8. Is there FEMA Direct Technical Assistance?
FEMA will review flood mitigation project subapplications during the pre-award process that are competitive and otherwise eligible for selection where communities with very high CDC SVI greater than 0.8 or a federally recognized Tribal government is unable to calculate a BCR to demonstrate cost-effectiveness. In these cases, FEMA may assist such communities with developing a BCA. FEMA will release additional guidance for this approach for communities that may qualify for this consideration. In no case will FEMA award a hazard mitigation project that is not cost-effective. For more information, visit the BCA webpage.
Please visit and check your Communities SVI score here.