Groundwater Conservation Districts
The Texas Water Development Board is charged with the approval of groundwater management plans. All confirmed groundwater conservation districts in Texas are required to develop and implement a management plan for the effective management of their groundwater resources.
The TWDB provides a wide range of assistance to districts in the development of their management plan from education to technical assistance with water-planning data.
If you need any assistance with your management plan, please don't hesitate to contact us at 512-936-0817.
For individual groundwater conservation district information see: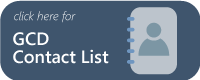 For additional information please see Groundwater Conservation District Frequently Asked Questions and Groundwater Conservation District Facts.