Agricultural Education
TWDB Resources
Groundwater Videos
Check out our educational videos to learn about the aquifers of Texas, how they work, and how we model groundwater availability.
Water for Texas Game
Play Water for Texas, a game for ages 8 and up that teaches who uses water in Texas, Regional Water Planning Areas, and practical Water Conservation strategies. It's FUN!
What is an Acre-Foot?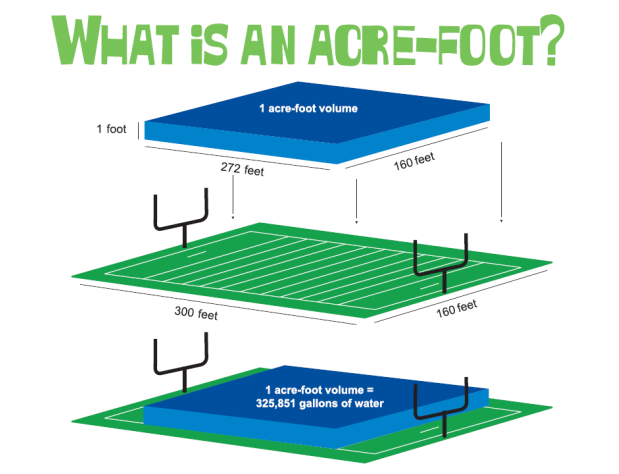 In agriculture, water volume is often discussed in terms of Acre-Feet: one acre of land covered in water one foot deep. One Acre-Foot (or 1 AF) of water equals about 325,851 gallons or 43,560 cubic feet of water. (An Olympic-sized swimming pool holds about 630,000 gallons or almost 2 AF of water.) Click on the image at left to find out more information. Now, think about this... What is an acre-inch?Download the Poster
Other TWDB Resources
Looking for more Water Conservation Educational Resources? Or TWDB Kids? Take a look at this guide to Rainwater Harvesting Activities for Youth Education.
External Resources
For Educators
For more information, please contact the Agricultural Conservation staff.