Agricultural Water Conservation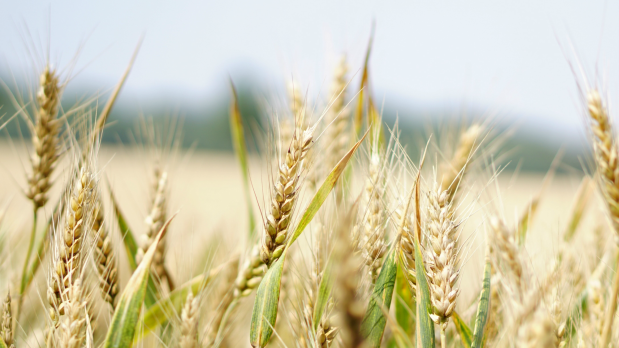 Irrigation in Texas is currently the state's largest water use sector, utilizing about 9 million acre-feet annually. The mission of the Agricultural Water Conservation Department is to estimate annual irrigation water use and promote the voluntary adoption of agricultural water conservation best management practices in cooperation with local stakeholders, federal and state agencies, and research institutions.
Activities
Developing Annual Irrigation Water Use Estimates
Providing Education, Outreach & Technical Assistance
Administering Ag Grants
Assisting with Ag Loans
Funding Demonstration Initiatives
Developing Annual Irrigation Water Use Estimates
Soliciting Stakeholder Ideas to Support Agricultural Water Conservation
Submission Deadline for FY24 (open till October 24, 2023)
The Texas Water Development Board (TWDB) is soliciting ideas for conservation programs or projects to support agricultural water conservation in the state of Texas. By soliciting ideas from stakeholders, we aim to have a more thorough understanding of projects or programs that could benefit our stakeholders and their needs for data and technical assistance. Proposed ideas can be a conservation program or project that meets the definition in statute. A conservation program is defined as
an agricultural water conservation technical assistance program, including a program for an on-farm soil and water conservation plan developed jointly by a landowner, an operator, and a local soil and water conservation district as provided by Subchapter H, Chapter 201, Agriculture Code;
a research, demonstration, technology transfer, or educational program relating to agricultural water use and conservation;
a precipitation enhancement program in an area of the state where the program, in the Board's judgment, would be most effective;
administered by a state agency that provides funding to a political subdivision or person for a conservation project; or
administered by a political subdivision that provides loans to a person for a conservation project.
A conservation project is defined as:
improves the efficiency of water delivery to and application on existing irrigation systems;
prepares irrigated land for conversion to dry land conditions;
prepares dry land for more efficient use of natural precipitation;
purchases and installs, on public or private property devices designed to indicate the amount of water withdrawn for irrigation purposes; or
prepares and maintains land to be used for brush control activities in areas of the state where those activities, in the TWDB's judgment, would be most effective, including activities conducted under Chapter 203, Agriculture Code.
The Agricultural Water Conservation team at the TWDB will review, evaluate, and prioritize submitted internal and external ideas based on agricultural water conservation program goals. The submitted project or program ideas received from this solicitation that align with the Texas Administrative Code Chapter 367 will be considered and maybe incorporated in the criteria, objectives, or tasks of the annual request for applications.
The TWDB will request applications for Fiscal Year 2024 Agricultural Water Conservation Grants in December 2023 and awarding up to $1.5 million in grants from the Agricultural Water Conservation Fund. Entities eligible to apply for grants include any political subdivision, such as a city, county, soil and water conservation district, underground water conservation district, groundwater conservation district, irrigation district, river authorities, etc., or university systems.
Please submit ideas using this form and contact Antonio Delgado, Agricultural Water Conservation Team Lead, at antonio.delgado@twdb.texas.gov with any questions.